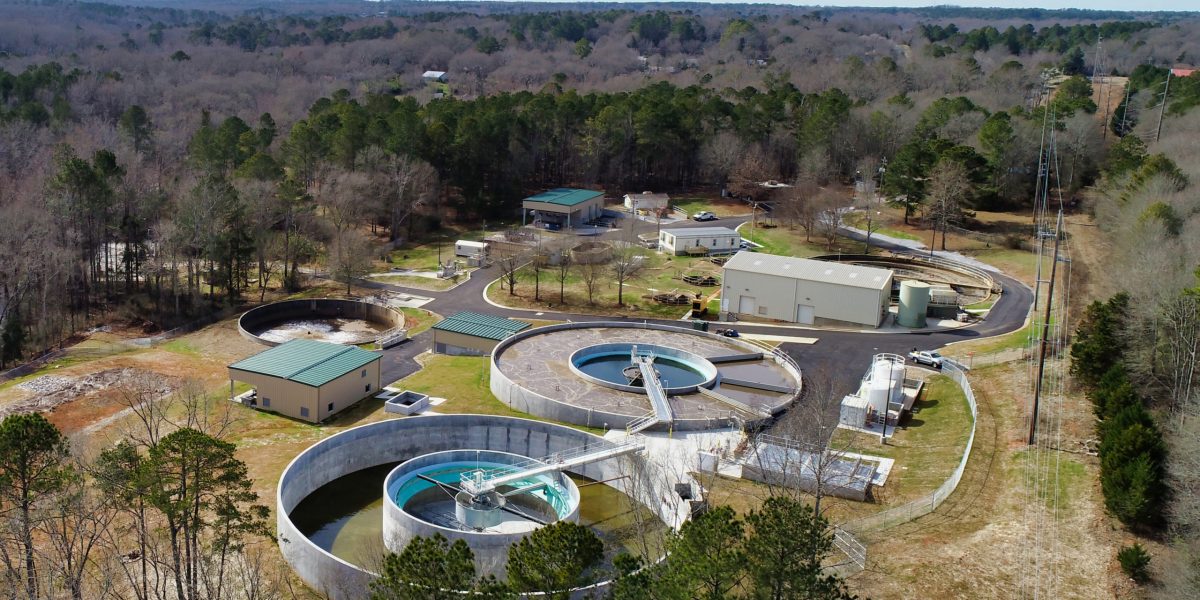 Calls Creek Water Pollution Control Plant (WPCP) Upgrades


Oconee County Utility Department, GA
Constantine, partnered with Crowder Construction, Inc., upgraded the existing Oconee County Utility Department's Calls Creek Water Pollution Control Plant (WPCP).  The Design-Build project upgraded the existing unit processes and equipment at the existing facility to include a new 1.5-mgd biological nutrient removal (BNR) facility capable of expansion to 3-mgd.
Oconee County's existing Calls Creek WPCP was an Orbal Process with three bio-membrane filtration units, which, over the years, had deteriorated and experienced a loss of capacity.  The County issued an RFQP seeking a Design-Build Team to construct a used/relocated 1 mgd unit at the Calls Creek WPCP and to rebuild a portion of a their existing 0.67 mgd membrane bioreactor unit to achieve a total treatment capacity of 1.67 mgd.
The Constantine/Crowder team approach was to instead construct a new 1.5 mgd BNR treatment plant capable of expansion to 3 mgd.  This new facility includes a new 135-foot diameter outer tank to provide a three stage Pho-Redux, Fine Bubble BNR Process and an inner 62-foot diameter clarifier.  Other improvements to the existing process include headworks, electrical, SCADA and effluent outfall improvements.  Our approach also included construction of new effluent filters, ultraviolet irradiation disinfection, dewatering, and chemical storage and feed systems.