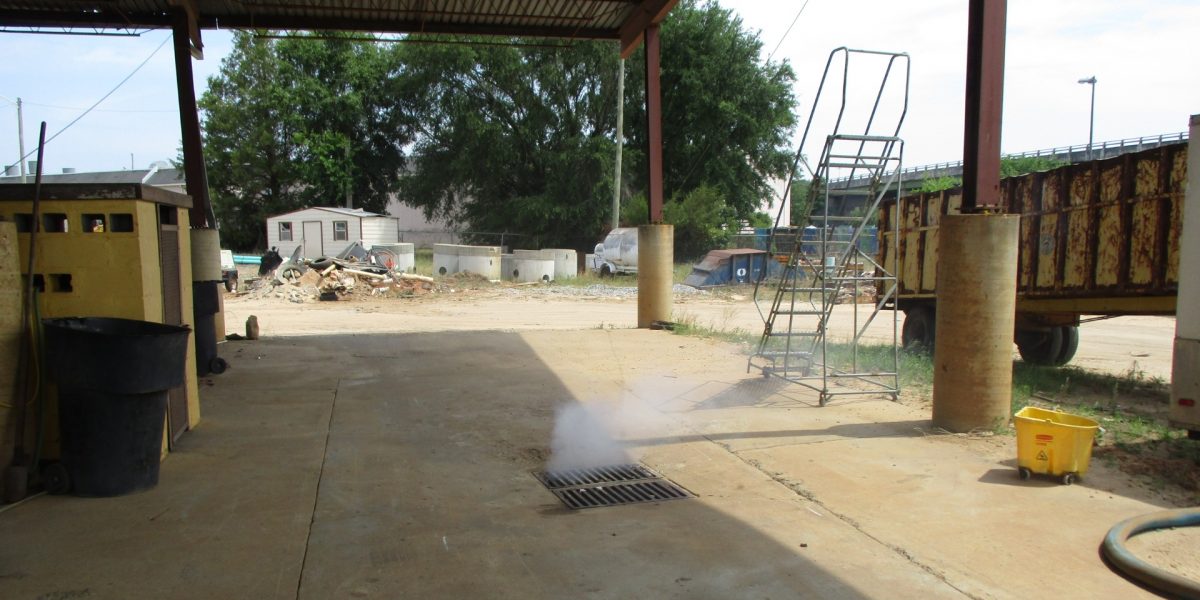 Combined Sewer Overflow / Storm Drainage / WWTP Evaluation & Improvements
City of Albany, GA
The City of Albany's Sanitary Sewer System dates back to the early 1900's with the earliest maps found in the Engineering Department's repository being dated to 1909. The original sewer system, as with many older communities, is a combined sewer/storm drainage system. The outfalls for this original system discharged directly to the Flint River.  In 1958, the City awarded construction contracts for the construction of a Wastewater Treatment Plant and sewers to intercept the wastewater outfalls from the Flint River and transport the normal dry-weather sewage flows to the treatment plant.  As with all combined sewer systems, during rainfall events, a portion of the combined flows were, and still are, allowed by EPD permit to discharge to the Flint River. Since that time, the City has made many modifications to the treatment plant.
As the City grew, future design considerations provided for the separation of sanitary sewers and storm drainage where feasible.  In 1991, the City issued bonds for $38 Million to make modification to the wastewater treatment plant and to begin separation of the combined sewer system.  Approximately 40% of the combined sewer flow was separated by this initiative, however, there are still several areas that have a combination sewer system. 
In 2019 the City of Albany selected Constantine Engineering for engineering services to assist them with completing the analysis and evaluation of the remaining combined sewer systems, drainage systems, lift stations and wastewater treatment plant.  Constantine is currently developing a plan that addresses the technical, legal, regulatory, and institutional issues that will provide Albany a clear, concise, cost-effective, and implementable set of recommendations that will address system reliability, flexibility and operational issues throughout their system.  Initial scope tasks are focused on "data gathering" which include the review of all available Albany information, ranging from previous reports, studies, drawings, etc. as well as institutional knowledge of the staff.   The goal of these initial scope tasks is to develop the necessary baseline data to begin the analysis and evaluation of Albany's collection and treatment facilities.  Additional tasks will include the process and hydraulic modeling of their collection and treatment systems, followed by an alternatives analysis.