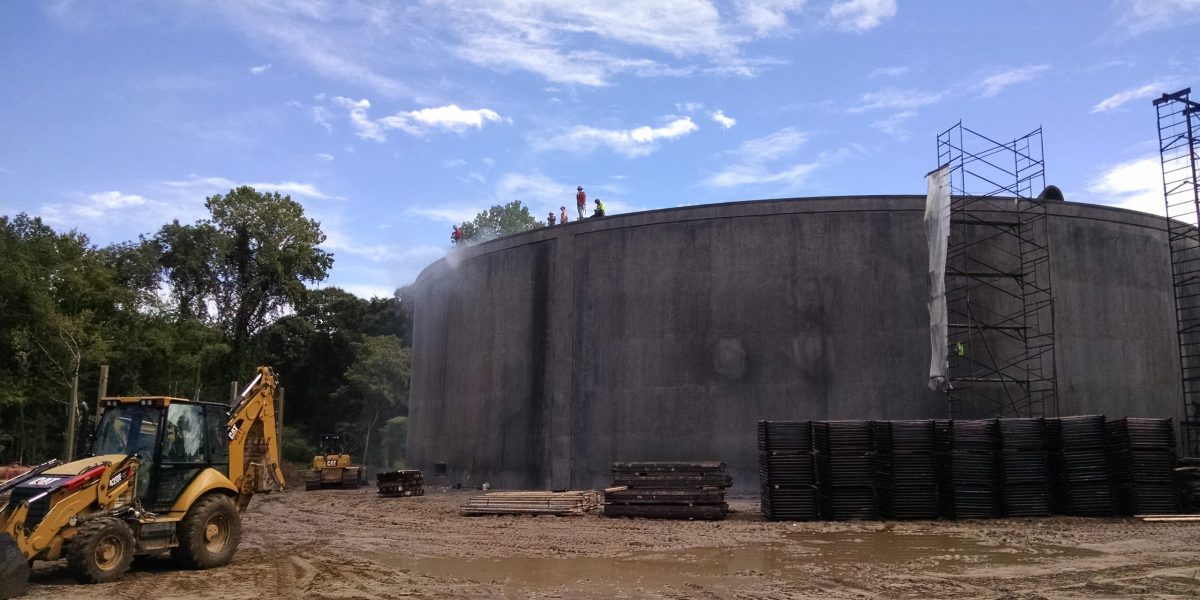 Bees Ferry Road Booster Pump Station and Ground Storage Tank


Charleston Water System, SC
Constantine provided engineering services to Charleston Water System to perform construction observation and administration for the development of a five-million-gallon water storage tank and booster pump station. The 150-foot diameter pre-stressed concrete tank and booster pump station supplements water storage and pressure for the western portion of Charleston Water Systems' service area in West Ashley. The project included installion of approximately 3,000 linear feet of 36-inch ductile iron water line, a 5,000 square foot pump station, two 300 horsepower ground storage pumps, two 150-horsepower booster pumps, a 5-million-gallon ground storage tank, site work, and all associated appurtenances. The project site accommodates a future ground storage tank and 3rd ground storage pump.