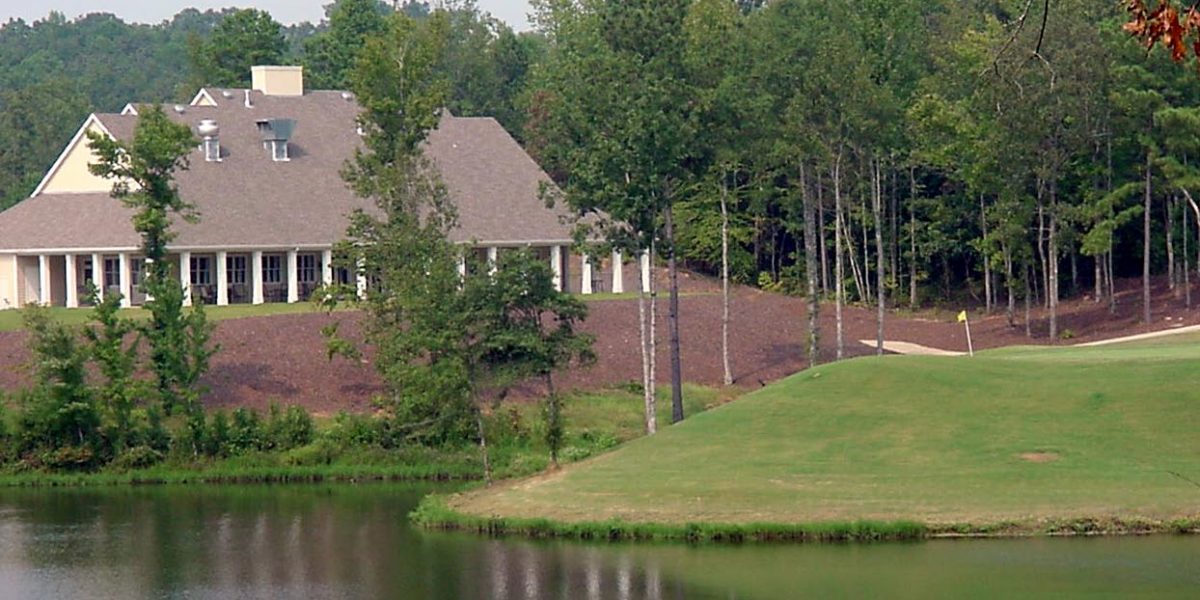 Cider Ridge Development


Oxford, AL
Constantine Engineering was the design and construction manager for this $35 million multi-phased development project that consists of a new 18-hole municipal golf course, junior Olympic swimming complex, tennis complex, multi-family condominiums, and 450-lot residential subdivision. Constantine provided all services for boundary and topographic surveying, civil site design, utility design, environmental permitting, wetland delineation, stormwater permitting and inspection, platting and legal descriptions, mortgage surveys, amenities design, landscaping design, construction management, construction staking, geotechnical testing, and quality assurance. Constantine also provided multi-faceted engineering and consulting services on this successful development.
The Cider Ridge development is uniquely contoured to the land, blending in to the natural scenic surroundings.  The scenic characteristics include an almost natural dam on Little Hillabee Creek with a waterfall, a century old rock reservoir that has produced running water for over 100 years, massive centuries-old trees, and an incredible variety of flora and fauna.  Cider Ridge also has majestic views of the surrounding mountains including Alabama's tallest, Mount Cheaha. This unique development, highlighted by the old English tower entry, with tree-lined streets and lush landscaping is the premier new residential development in East Alabama.