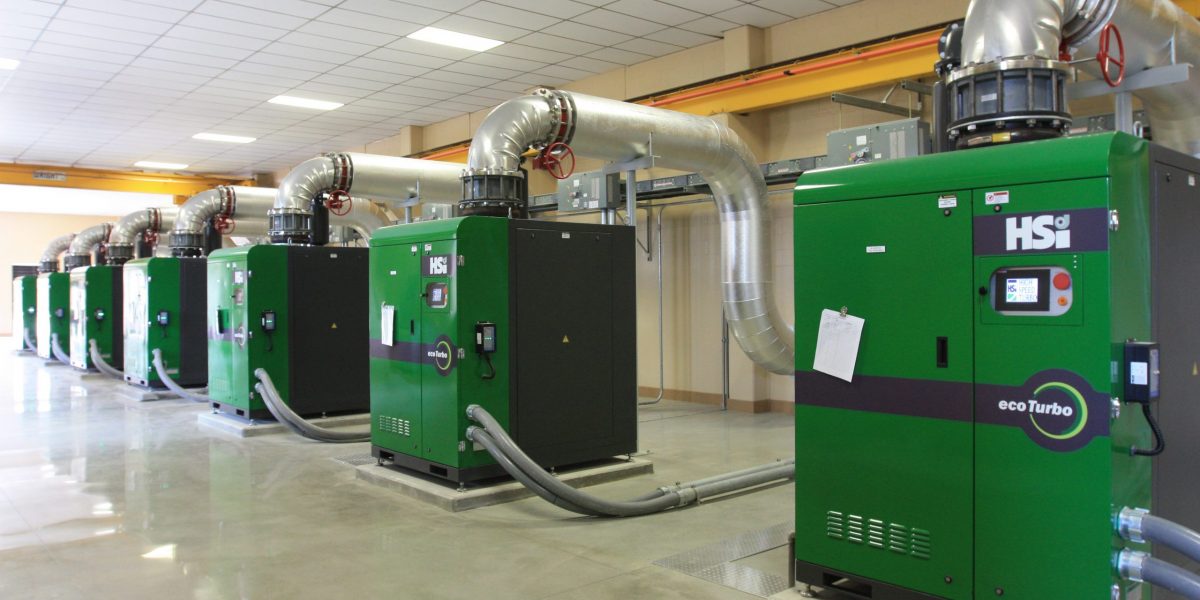 Dry Creek Wastewater Treatment System Improvments
Decatur Utilities, AL
Decatur Utilities had stopped using biogas for boiler fuel at the Dry Creek WWTP because of gas quality problems and high maintenance for the existing equipment.  Constantine designed improvements that included gas scrubbing, recirculation mixing for the anaerobic digesters, and biogas compressors.  Using the biogas in lieu of purchasing natural gas saves significant costs.
The Dry Creek WWTP is a 36-mgd secondary treatment facility with five (5) primary/secondary anaerobic digesters.  The anaerobic digestion system processes more than 25 tons per day of volatile solids and can generate more than 100,000 cubic feet per day of methane biogas when the digestion system is operating correctly.  Decatur uses gas-fired boilers to heat water for anaerobic sludge heating, but before this project, operators had switched to natural gas fuel.  The digesters were poorly mixed with low VSS destruction, resulting in poor biogas production.  Furthermore, the gas quality created maintenance issues within the boiler tubes because of insufficient gas scrubbing and cleaning. 
Constantine was hired to develop adequate design criteria for anaerobic digestion, VSS destruction, and biogas production, scrubbing, compression and storage.  Because the biogas is used as a naturally-occurring source of energy, Constantine was able to secure EPA grant funding as a green project. Following the completion of the project, the Dry Creek WWTP returned to the use of methane biogas as the fuel for hot water boilers, saving Decatur more than $150,000 per year.