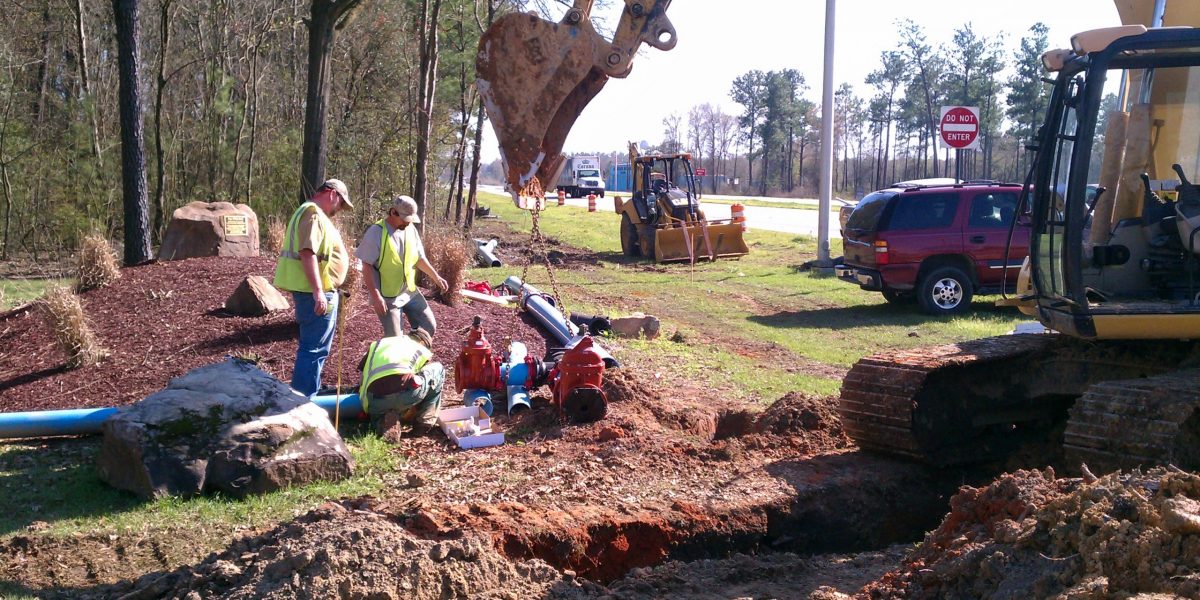 Dunaway Well 24" Water Transmission Main Extension
Emerald Coast Utility Authority, Pensacola, FL
Constantine Engineering designed and managed construction of the Dunaway Well 24" 7,000-LF Water Transmission Main Extension (Phase IV) for the Emerald Coast Utility Authority (ECUA). ECUA provides potable water, sanitary sewer and sanitation (garbage) services in Pensacola and much of surrounding Escambia County, Florida.
Limited public rights-of-way and the presence of numerous existing utilities created challenges for pipeline design and construction.  Much of the new pipeline had to be constructed beneath an existing Escambia County road.
The project included:
Design of over 7,000 linear feet of 24" ductile iron pipe water transmission main
Replacement of over 3,000 linear feet of 8" asbestos cement pipe with 8" PVC water distribution main
Directional drilling through wetland areas
Reconstruction of one-lane of a county road following pipeline installation
Bidding and Construction Management Services
Preparation of as-built record drawings
Acquiring permits through the Florida Department of Environmental Protection (FDEP) and the United States Army Corps of Engineers (USACE)