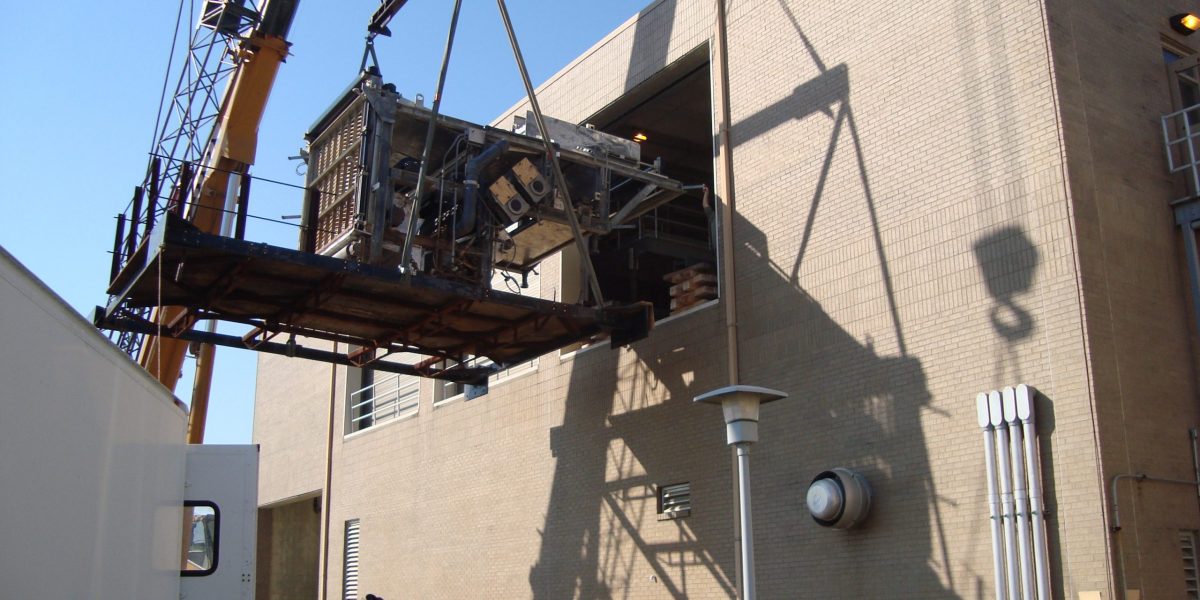 Econchate Wastewater Treatment Facility Belt Filter Press Replacement
Montgomery Water Works & Sanitary Sewer Board, AL
The Montgomery Water Works and Sanitary Sewer Board (MWWSSB), Alabama (Board), operates the 21 mgd Econchate Water Pollution Control Plant (WPCP) which utilizes two 2-meter Ashbrook Winkle belt filter presses (BFPs) to dewater anaerobically digested sludge produced at the facility.  The two existing units were installed in a 2-story dewatering building that was designed to house 3 similar BFPs.  The Board planned to install a relocated 2-meter Andritz SMX-8 BFP in the third slot to increase its dewatering capacity.  This required a significant, and costly, new conveyor system to be compatible with the existing dewatered sludge conveyor system. 
In the summer of 2010, Constantine contacted the Board about trading a refurbished Ashbrook Winkle Press, similar to the Boards two existing presses, for their existing Andritz BFP. The Board agreed to Constantine's proposal and contracted with Constantine Constructors, an affiliated company of Constantine Engineering, to sell their BFP, to buy the Ashbrook BFP, to install the new press on the second floor, and to make modifications to the conveyor system.
In January, 2011, work began to rebuild and refurbish the Ashbrook Winklepress BFP and to build the foundation in the dewatering building to support the new unit.  The foundation work, as well as all piping, electrical, and instrumentation work was completed by the end of March 2011.  With installation and refurbishment beginning in April, the BFP and conveyor were operational by the middle of May, 2011.  The total time to complete this project, from concept to startup and operation was less than 10-months and at a fraction of the cost of a traditional delivery method and new equipment.  The refurbished unit has been in operation for more than 9 years without issue.