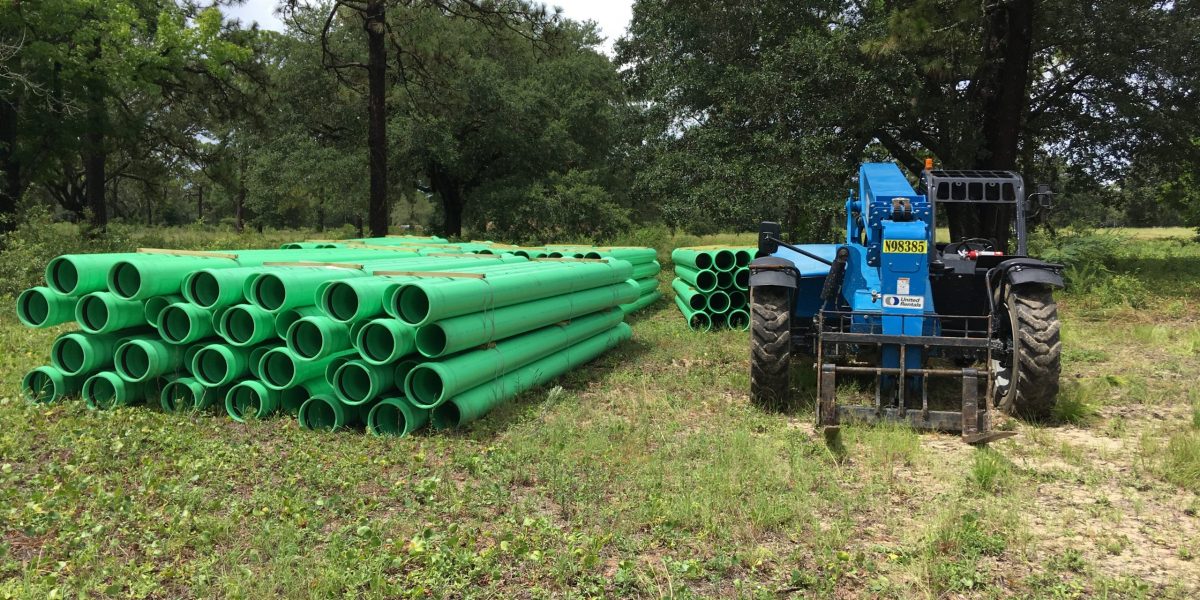 Lift Station and Force Main Replacement


Eglin Air Force Base, Ft. Walton Beach, FL
Constantine Constructors provided construction services to replace Lift Stations 10355 and 2595, gravity sewer, and force mains at Eglin Air Force Base in Fort Walton Beach, FL.
For Lift Station 2595, Constantine removed the existing lift station and constructed a new triplex submersible lift station including: a new concrete wetwell and valve vault, new pumps and guardrails, pump controls and pump floats; new bypass pumping connections; and new piping, fittings, valves, and other appurtenances. This also included the removal and disposal of the existing influent gravity sewer and force main and the construction of 3,000 feet of new 10-inch forcemain.
For Lift Station 10355, Constantine removed the existing lift station and install a new duplex submersible lift station which included precast concrete and fiberglass structures, pumps, base elbows, piping, valves, fittings, slide rails, top hatches, emergency pump connection assembly, control panel, electrical work, a new generator, bypass pumping, and any associated appurtenances necessary to provide a complete lift station, ready for operation.