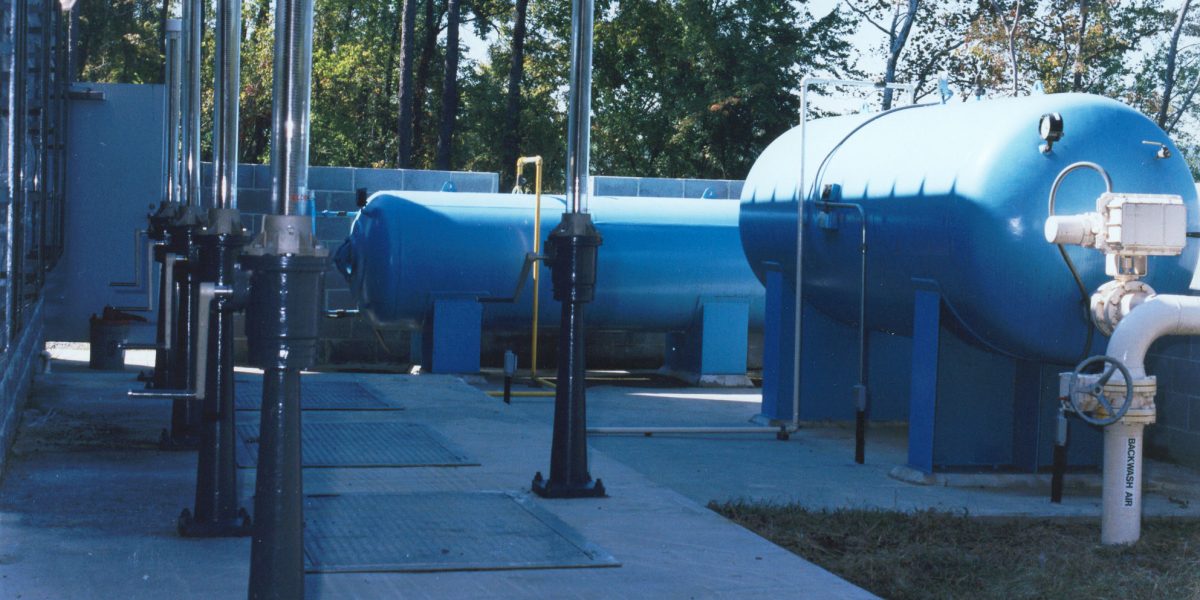 Raw Water Pump Station
Water Works Board of the City of Fort Payne, AL
Constantine Engineering professionals were presented the Consulting Engineers Council of Alabama 1999 Engineering Excellence Grand Award for the design of the Fort Payne Raw Water Pump Station.
Because Fort Payne is an economic center, a reliable supply of potable water is very important.  The solution was a raw water transmission system that transports water from the Tennessee River to Fort Payne. The raw intake system can move up to 20 million gallons of water per day and consists of two intake screens, two raw water pump stations, two storage tanks, approximately 23 miles of pipe and several vacuum/pressure control valves. 
The project design was complex and required resourceful solutions. Constantine Engineering Principal Joe Downey, Jr., P.E. states, "It is complicated just thinking about moving that much water from the Tennessee River, up and over Sand Mountain, then smoothly discharging into the water reservoirs at the Fort Payne Water Treatment Plant.  This design was intended to be reliable, yet simple and cost effective."
With the completion of this project, Fort Payne continues to attract vital industries and provide economic opportunities for North Alabama. Water Board Chairman Walter Summerville says, "We knew it was a difficult project, but the financial rewards for the families in this area will be realized long after this Board is gone."