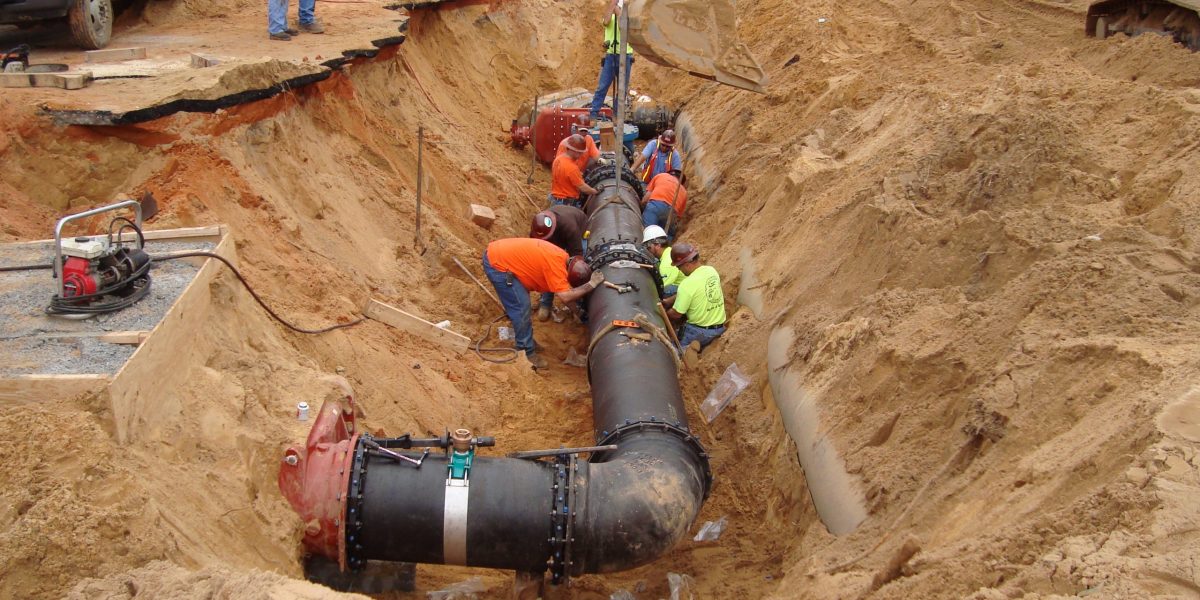 Garniers Repumping Station Force Main


Okaloosa County Water & Sewer Department, FL
Constantine provided project management services for Okaloosa Water and Sewer Department's (OCWS) decommissioning of the aging Garniers WWTP and transitioning all wastewater received to the new Arbennie Pritchett WRF (constructed near the County's effluent disposal area). 
Constantine Engineering provided professional engineering and technical services for the preparation of contract documents for construction, bid phase services, services during construction, and resident observation services. The project included a pipeline condition assessment, hydraulic evaluation, and modification of approximately 17,000 linear feet of twin parallel 20″ force mains. The existing mains were transitioned from reuse pipelines to influent transmission mains. 
The project has several critical phases including temporary sequencing for disposal of existing effluent from the Garniers WWTF through one of the 20″ mains and redirect influent flows through the other 20″ main. This allowed for the transition of the flows to the Arbennie Pritchett facility and shutdown of the old facility in a controlled manner.
The design also included installation of 1,000 linear feet of 24" restrained joint coated ductile iron, multiple 20" line stops with by-passing and 4 – 20" hot taps.