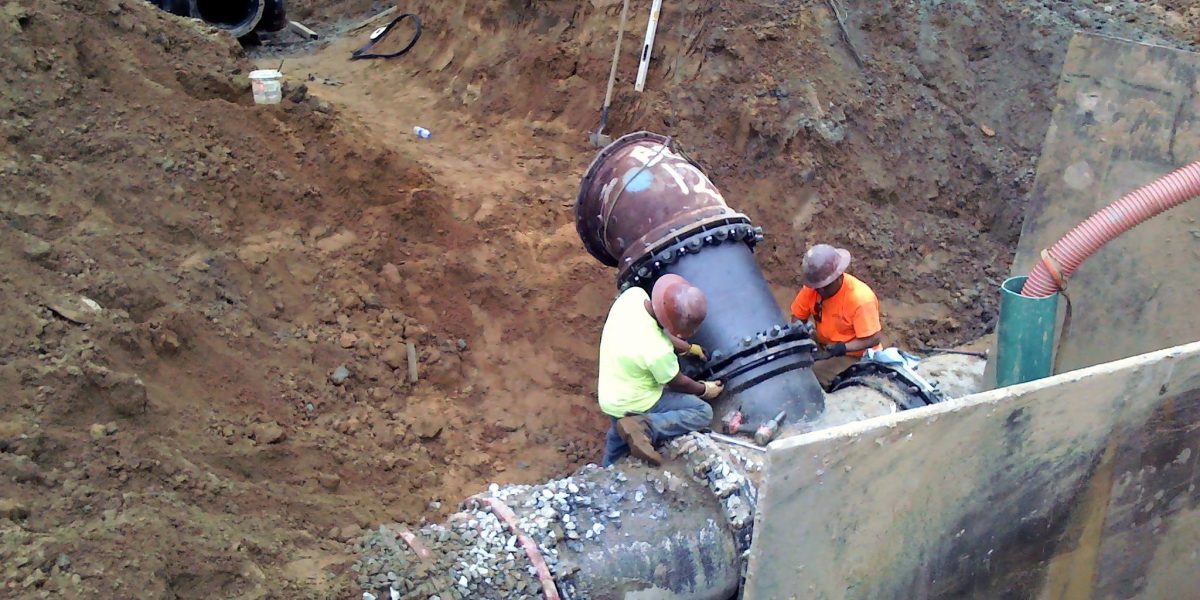 Emergency Repair for Dacusville Road Water Main


Greenville Water, SC
Due to an embankment washout following a heavy rain storm, the existing water main which ran along a bridge crossing the North Saluda River was exposed and broken. Constantine Constructors provided emergency water main repairs for this water main in Greenville Water, SC.
Constantine Constructors removed and disposed of the damaged water main and the associated pipe bridge structure and foundation and installed approximately 260 linear feet of new 30-inch Flex-ring ductile iron pipe.
Following the pipe repair, Constantine restored the riverbanks and shore lines that were eroded due to the failure of the water main and provided stabilization for the northwest and southeast river banks to prevent future washouts.