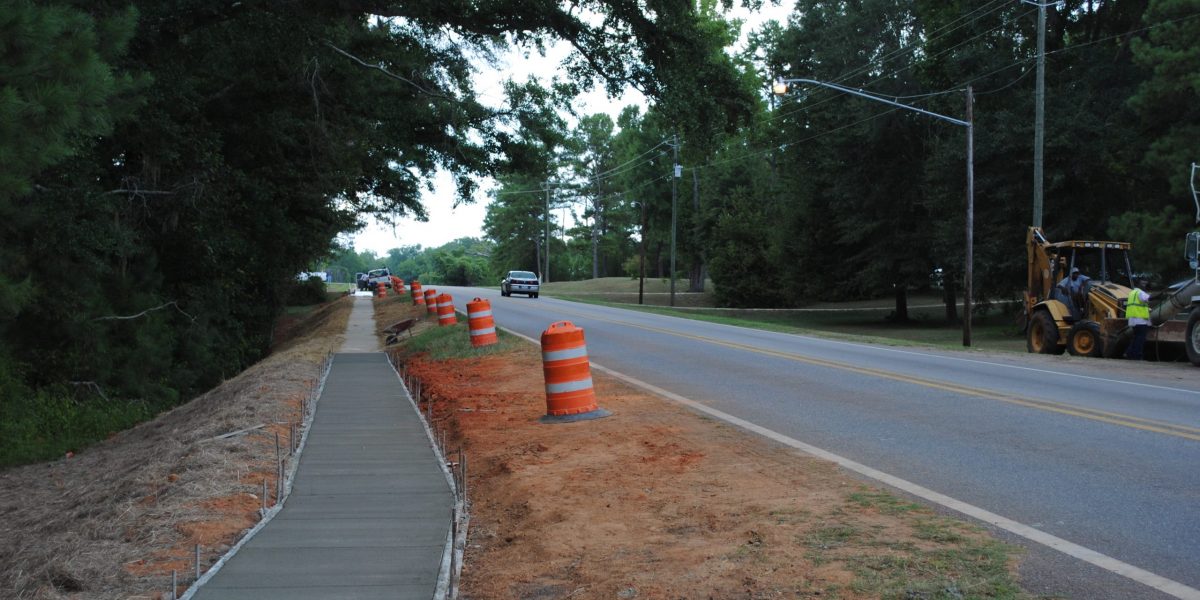 Sidewalk Design & Construction Inspection


Town of Hayneville, AL
Constantine Engineering designed and managed this paving project to provide new sidewalks for the Town of Hayneville (AL). Sidewalks were constructed along the busy State Highway 97, from Town Square to the eastern town limits. Hayneville is the County seat of Lowndes County and is the economic center of the County. 
The project was funded through a competitive Transportation Enhancement (TE) grant, funded by the U.S.  Department of Transportation and  managed by the Alabama Department  of Transportation. Constantine Engineering prepared the TE grant application. The community  benefited greatly from the addition of sidewalks to this busy  thoroughfare through town.    The sidewalks provide safe, convenient access to downtown stores, banks,  and to County Government. The community and its local government were pleased with the outcome of the project, funded on a limited budget.
Constantine Engineers provided design  engineering, permitting, construction engineering management and construction inspection on this project.