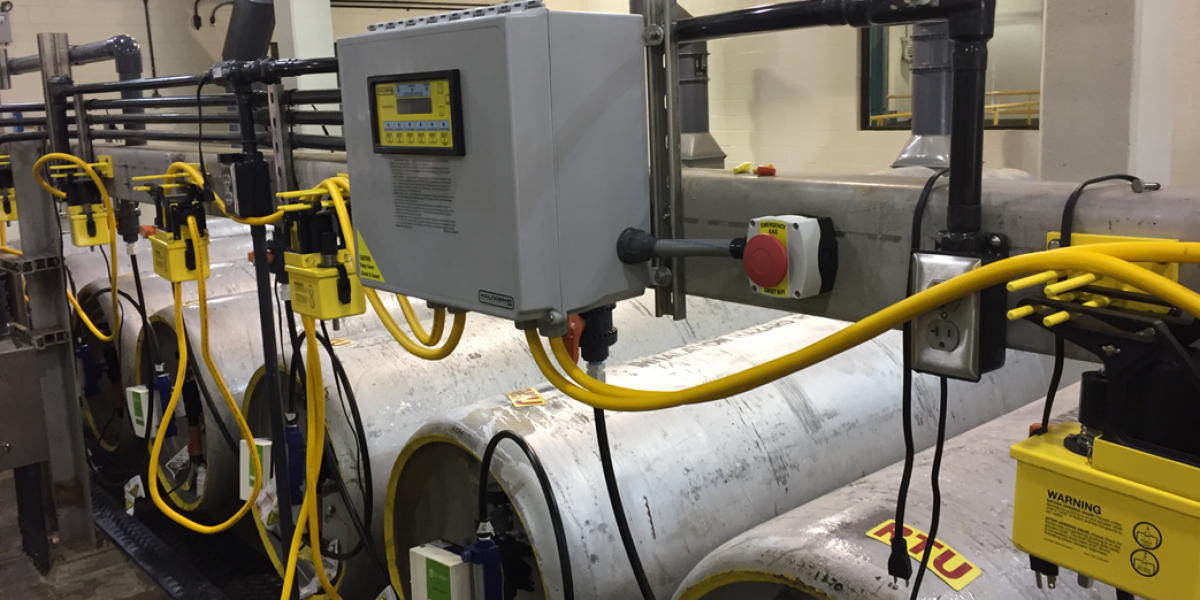 Lanier and Shoal Creek Filter Plant Chlorine Improvements
Gwinnett County Department of Water Resources, GA
Gwinnett County owns and operates two water treatment facilities that serve approximately 230,000 customers.  The 150 mgd Lanier Filter Plant and 70 mgd Shoal Creek Filter Plant withdraw raw water from Lake Lanier and provide treatment that includes ozonation, flocculation, filtration, and disinfection.  The previous chlorine systems at both plants were gas pressure feed systems, which were considered potentially dangerous in the event of a break or leak.  Gwinnett County Department of Water Resources retained Constantine Engineering to design a new vacuum-based chlorine gas system at both plants to reduce the risk of chlorine gas leaks. 
These improvements included thirty-two (32) total vacuum regulators to provide gas vacuum at the chlorine 1-ton containers, thirty-two (32) new emergency actuators for the gas container valves, new gas vacuum piping, new gas leak detectors, new instrumentation, and new safety monitoring SCADA.  Constantine also provided Standard Operating Procedures (SOP) for the new facilities to improve operator safety.