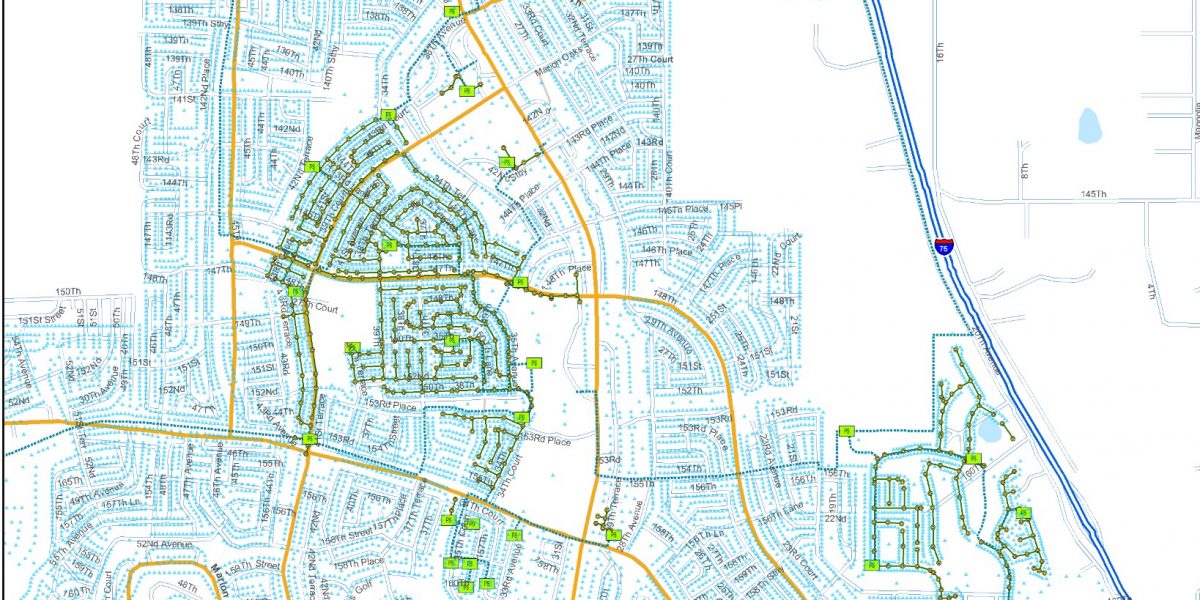 Marion Oaks Sewer System Master Plan and Hydraulic Model


Marion County, FL
Constantine Engineering, Inc., was tasked to create a hydraulic system model for the existing Marion Oaks wastewater collection and transmission system.  The Marion Oaks sewer system consisted of approximately 25 miles of gravity lines, 527 manholes, 24 miles of force main, and 34 lift stations. The project included the evaluation of proposed improvements to accommodate the complete buildout of the system and the improvements needed at the 5, 10, and 20-year planning milestones. 
The hydraulic model provided MCUD with a means of evaluating their existing system and aid in the development of a wastewater master plan. The future scenarios and buildout model provide critical information for lift station placement and sizing, pumping requirements, and line sizing to provide adequate wastewater collection and transmission service in the expanding regions. The model assisted in determining when upgrades in the existing systems would be needed and when new systems must be added.