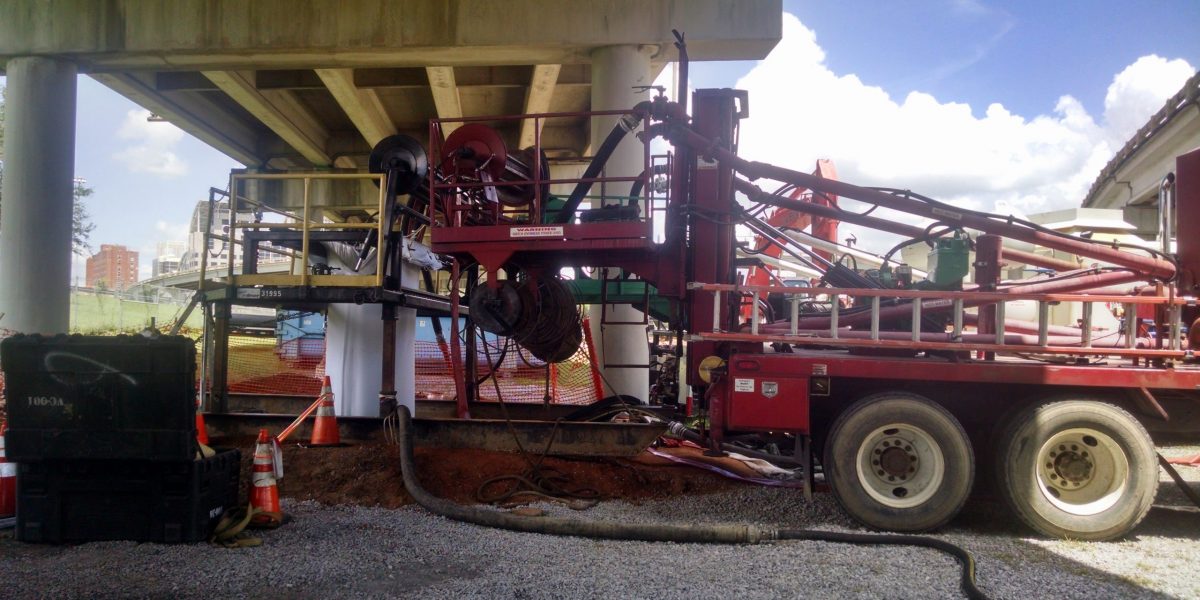 Conception Street 48" and 54" Sewer Rehabilitation
Mobile Area Water & Sewer System, AL
In September 2016, the Mobile Area Water and Sewer System (MAWSS) contracted with Constantine Engineering to design, bid, and provide construction administration and oversight for approximately 5,150 linear feet of 54-inch and 48-inch cured-in-place-pipe lining and approximately 6,000 square feet of cementitious manhole lining.  This project was located in the downtown area which required an elaborate bypass pumping plan which included six engine driven pumps with an 18-inch force main running along the streets of downtown to the downstream manhole.  Vehicle road ramps and pedestrian boardwalks were designed to allow traffic flow over the 18-inch bypass pipe line.  
The project also consisted of pre- and post- construction cleaning and CCTV internal video inspection of the sewer gravity pipes and manholes.  The curing of the new lining system utilized hot water curing and temperature sensors along the liner system to monitor the curing process. The project was completed in two phases which required coordination with local municipal permitting, Alabama Department of Transportation permitting, and coordination with Mobile County Sherriff's Office to gain access to the pipes on the  jail property. The project included repairing asphalt and concrete road ways following the rehabilitation of the gravity pipes and manholes. The project was funded by SRF loan and was ultimately delivered within schedule and budget.