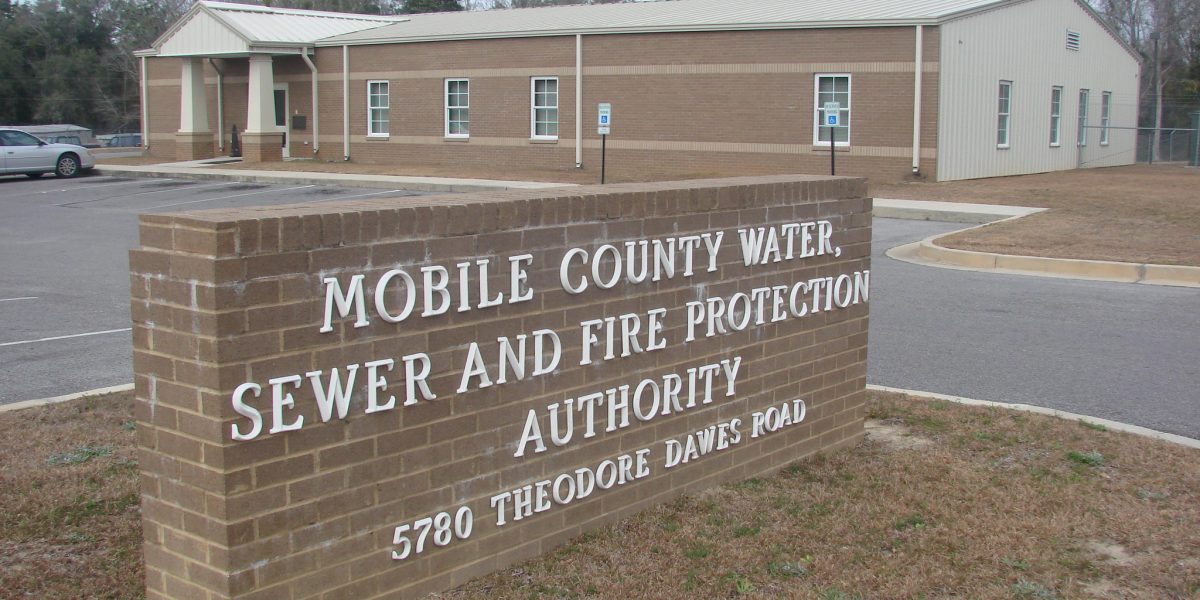 Water, Sewer, & Fire Protection System GIS & Hydrualic Model
Mobile County Water, Sewer, & Fire Protection Authority, AL
Constantine's staff surveyed above-ground water features and developed a Geographic Information System (GIS) and hydraulic model for the Mobile County (AL) Water, Sewer and Fire Protection Authority (MCWSFPA), a 13,000+ customer utility in southwestern Alabama. Constantine's staff completed the following tasks for MCWSFPA:
GPS surveyed over 19,000 above-ground water features, including:

6 elevated storage tanks
14,809 water meters
1,792 fire hydrants
2,684 valves

Using ESRI ArcMap, developed a GIS geodatabase from the field survey data and existing system documents (as-builts, old system maps, valve cards, etc.)
Prepared and calibrated a dynamic hydraulic model of the complete, 316-mile distribution system
Scanned system documents (e.g, as builts) and linked to GIS features Published map books for field crew use.
Trained MCWSFPA staff to use, maintain and update the GIS and modeling systems.
Published a methodology   document for MCWSFPA staff to reference when using, maintaining and updating the GIS system.
The MCWSFPA staff now uses the GIS and modeling tools to facilitate operations, management, maintenance and planning for the utility.  This project was funded in part by a USEPA STAG grant.