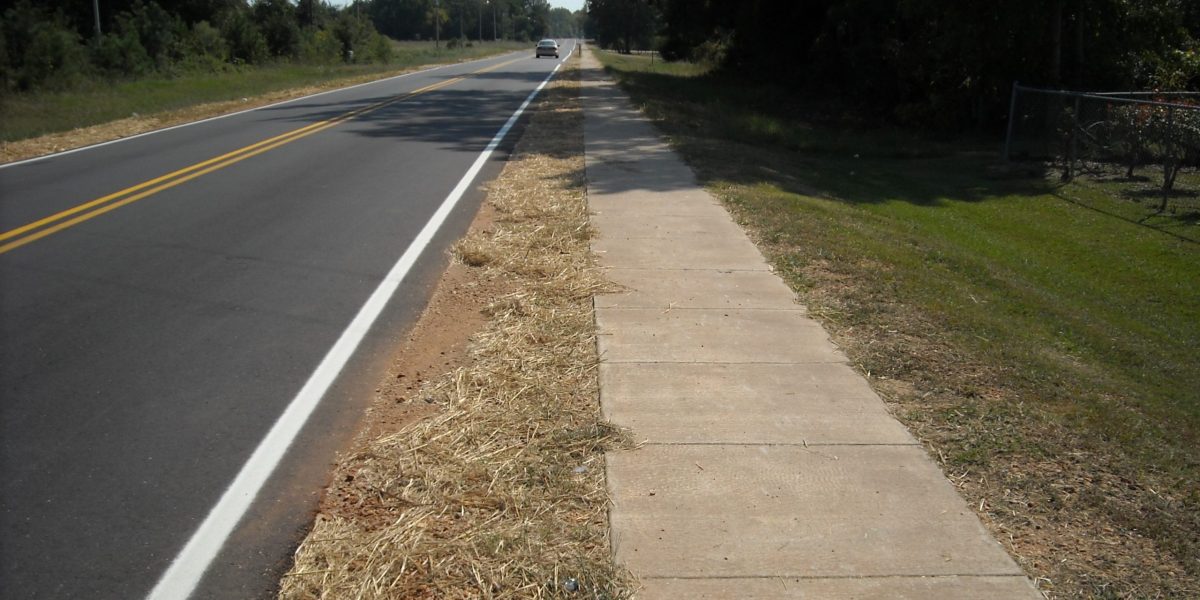 Road Paving & Sidewalk Projects


Town of Mosses, AL
Constantine Engineering designed and managed this project to pave Main Street, improve drainage and add sidewalks for the Town of Mosses. Mosses is a small community located in central Lowndes County, Alabama,  southwest of Hayneville. The project was funded through a  competitive Community Development Block Grant funded by the U.S. Department of Housing and Urban Development through the Alabama Department of Economic and Community Affairs. The paving of the main street through Mosses provided a safe and smooth thoroughfare, giving the community a more attractive look. The street had not been paved in over 30 years.
The community benefited greatly from the addition of sidewalks to the main thoroughfare through town.  The critical need for  sidewalks were addressed due to a pedestrian accident the previous year in Mosses. The sidewalks provide safe, convenient access to local stores and to City Hall. The community and its local government were  pleased with the outcome of the project, funded on a limited budget.
Constantine Engineers provided design, engineering, permitting, construction engineering management and construction inspection on this project.