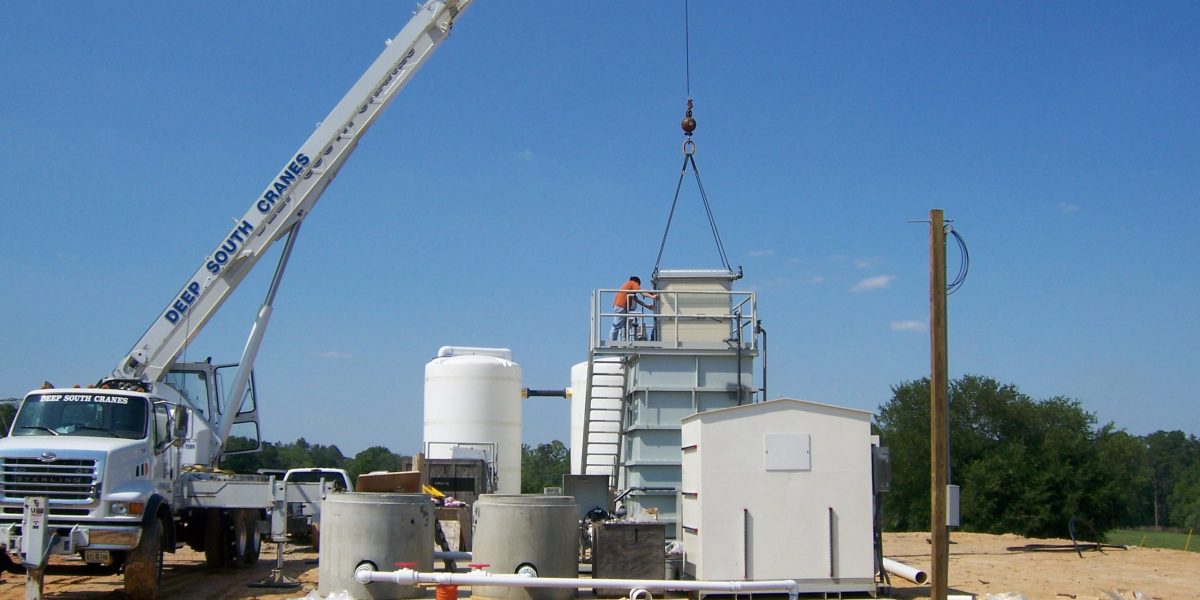 N. Okaloosa Water Reclamation Facility Design-Build-Operate
Private Developer, Okaloosa County, FL
Okaloosa County, like much of Florida, is experiencing rapid growth and development in the traditionally rural and undeveloped areas of the County.  This rate of growth is not unlike that which was experienced by many southern Florida communities in the 1980's and 1990's, which often resulted in inadequate water and sewer services for these growing areas.  Recognizing the need to proactively plan and provide for these additional infrastructure needs, the Okaloosa County Commission enacted ordinances to support the growth and to protect the natural and manmade environments.  Specifically, the new ordinances place controls limiting the proliferation of septic tanks for sewage treatment in these developing areas. In response, developers have taken the responsibility for implementing projects to construct new regional wastewater treatment facilities, and the County Commission has supported these efforts. 
Constantine Engineering was selected to design, build, and operate the first of these developer-initiated facilities.  The North Okaloosa Water Reclamation Facility (WRF) was constructed as the first phase of a 3-phase program to construct a new 1.0 million gallon per day (mgd) WRF to serve the new development and other developments in the service area.  The Client is a Community Development District that serves the new golf course development. The initial WRF has a treatment capacity of 30,000 gallons per day and is intended to treat the wastewater flow from the first phase of the development.  The package treatment plant uses an anoxic selector activated sludge treatment process with membrane bioreactor (MBR) technology by Kruger, Inc.  The facility is provided with high-level disinfection using liquid chlorine and discharges the reclaimed water to on site zero discharge rapid infiltration basins (RIBs). The second phase of the project will include construction of a 0.5 mgd MBR facility that is expandable to 1.0 mgd, producing public access reuse quality effluent for discharge to the golf course and other common areas.