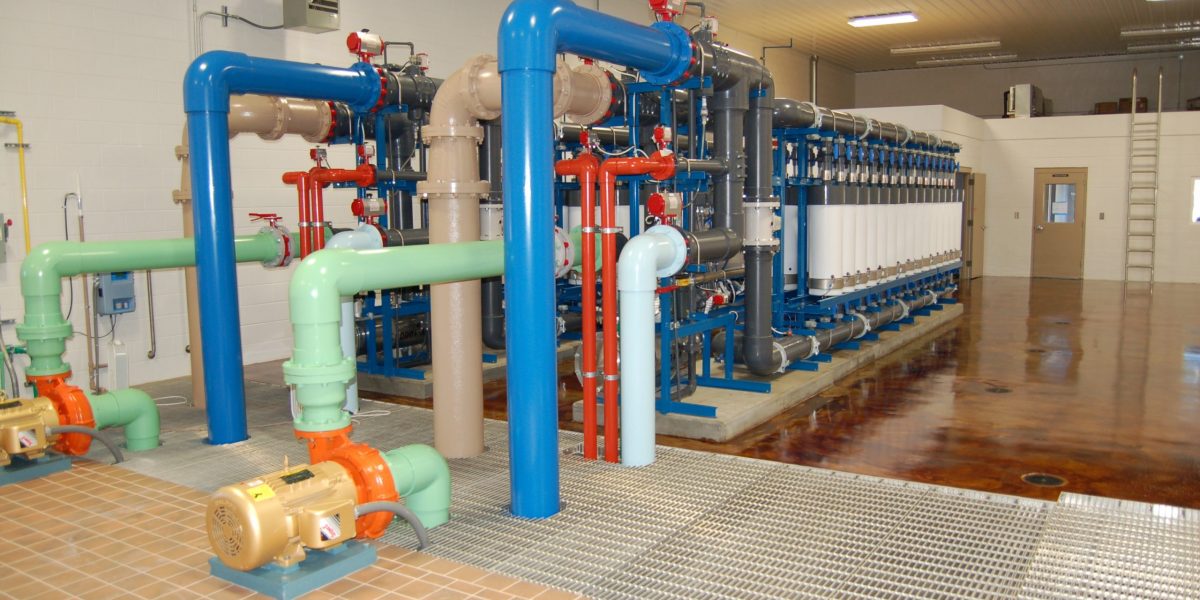 Highpoint Water Treatment Plant
Northeast Alabama Water, Sewer, & Fire Protection District, AL
The Northeast Alabama Water, Sewer & Fire Protection District (NEAW) provides potable water, sanitary sewer and fire protection services to customers in Cherokee, DeKalb, Etowah and Marshall Counties.  NEAW selected Constantine Engineering, Inc. to design and oversee construction of their new High Point Water Treatment Plant.
The Highpoint WTP was sited near the geographic center of the service area to minimize finished water distribution costs, and to minimize water age in the system, thereby reducing the risks of disinfection byproduct formation.  Surface water is fed to the plant from a source on Sand Mountain near Henagar, Alabama via an existing Fort Payne Water Department 30" raw water transmission main.  The plant utilizes alum flocculation, sedimentation, membrane ultrafiltration and bleach disinfection to produce over 3-million gallons of potable water per day.  The project was completed in one year at a cost of $6.6-million.