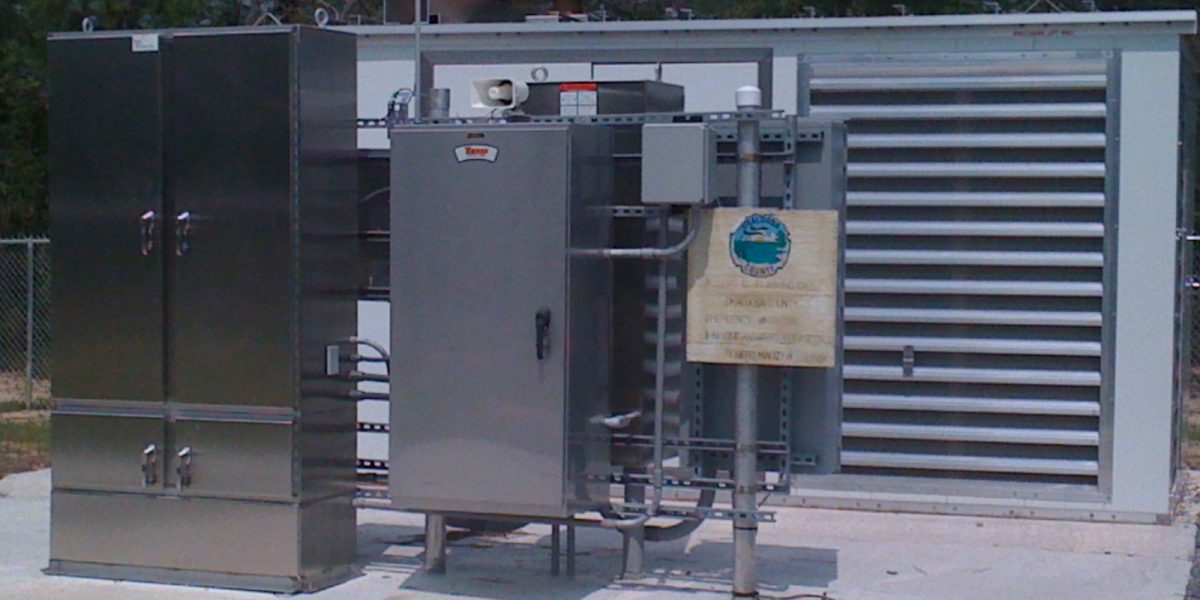 7th Special Forces Pump Station
Okaloosa County Water & Sewer Department, FL
Constantine Engineering provided professional engineering and technical services for the design, permitting and construction management of a 1.5 MGD duplex sanitary sewer pumping station to serve the Complex. 
Okaloosa County Water and Sewer Department (OCWS) retained Constantine Engineering to evaluate alternatives for conveying sanitary sewer from the U.S. Army's 7th Special Forces Complex to its existing Mid-County collection system. Several routes and alternatives were considered and estimated for potential short and long-term operational cost. In addition, an evaluation of each of the OCWS's existing facilities was performed.
The evaluation considered current and future capacity needs, as well as potential capital costs and life cycle costs associated with the increased flow to be generated by the 7th Special Forces Project. In this evaluation, the upsizing of a force main that conveys wastewater from several outlying pumping stations to its Bob Sikes Water Reclamation Facility (WRF) was identified as a potential additional cost. In addition, due to long transmittance time, potential high levels of corrosives and odor could be generated in the existing OCWS wet wells. Based on the recommendations of this evaluation, OCWS negotiated with Army and Air Force to run a force main from the proposed complex directly into the influent line of the OCWS Arbennie Pritchett WRF.