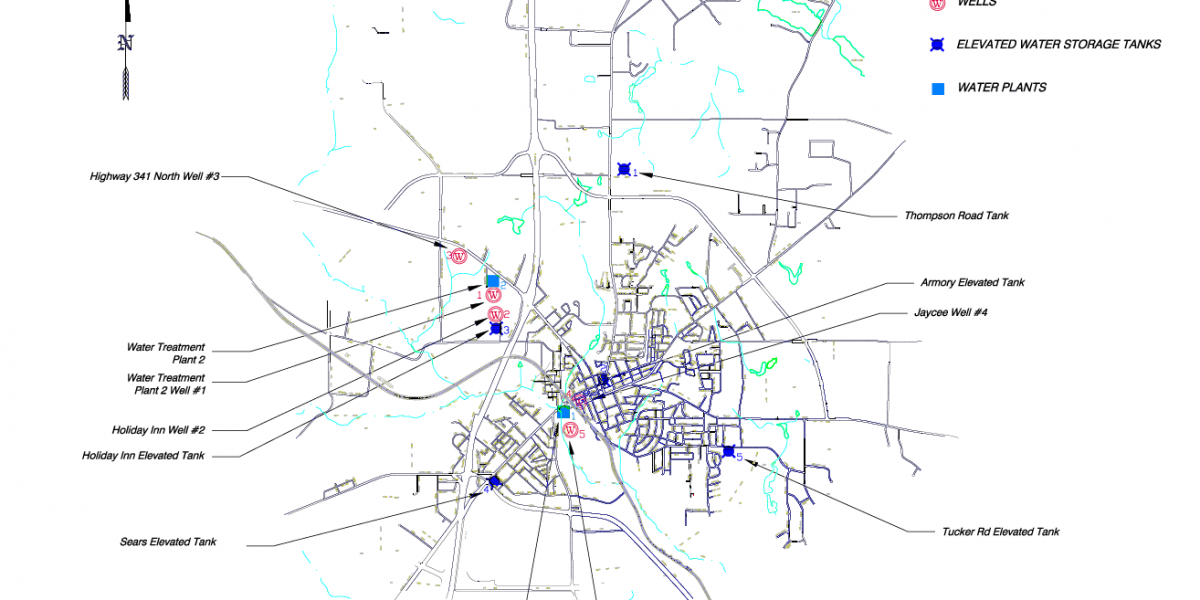 Water System Master Plan & Well Evaluation
City of Perry, GA
After experiencing explosive growth in the mid-2000's, the City of Perry realized ample and sustainable supplies of potable water were necessary, as well as the infrastructure required to distribute and store this water. 
The City's water source consists of 5 wells that range in capacity from approximately 840 gallons per minute (gpm) to approximately 1,500 gpm. For treatment, the raw water from these wells is conveyed to two iron/manganese filtration treatment plants. The City's distribution system includes approximately 100 miles of water mains, 5 storage tanks, 12 control valves and a booster station.
The City retained Constantine to perform an in-depth evaluation of the entire water system that consisted of developing, analyzing, and evaluating alternatives for helping the system meet community growth.  This evaluation also focused on optimizing the use of the existing water supply wells, and evaluated their ability to convey specific future water demands. Further, Constantine performed condition, capacity and quality assessment of all of the wells and water plants to determine if they were suitable for continued use and if they could be upgraded. Once the data was compiled and analyzed, Constantine presented of master plan detailing the most cost effective and feasible alternatives to expand water operations to meet current conditions and future growth. The plan was developed with a focus on optimizing the use of the existing water supply wells, and evaluated their ability to convey specific future water demands