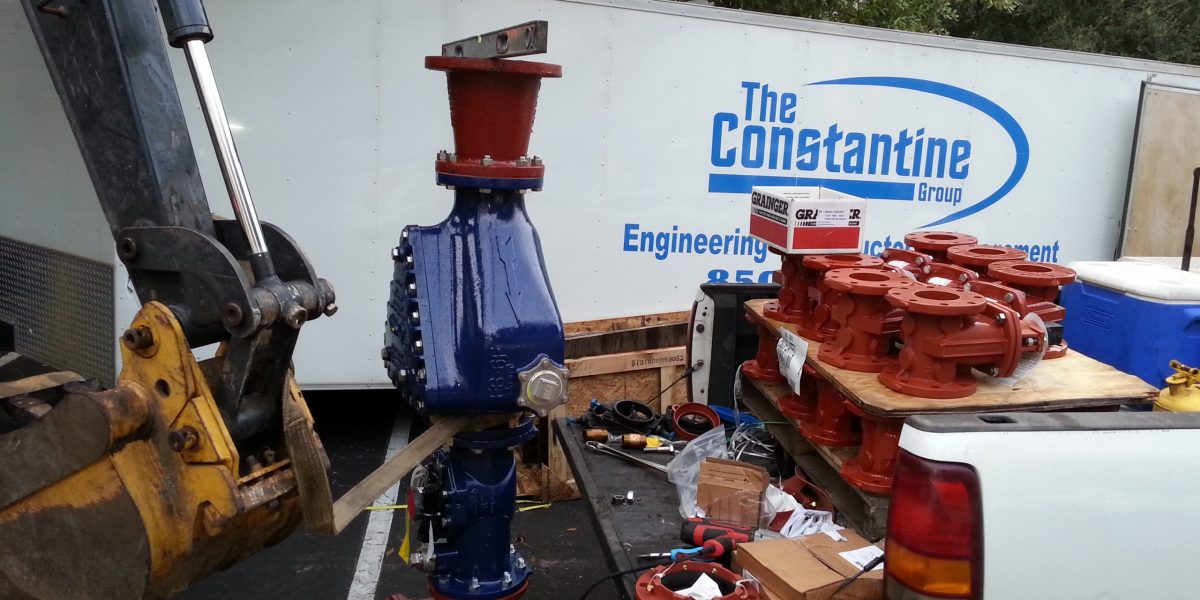 Ponte Vedra Beach Water Meter Replacement


St. Johns County Utility Department, FL
The St. Johns County Ponte Vedra Division water transmission system, which serves the North East portion of St. Johns County, was acquired by the Utility in 2013. The water distribution pipe diameters range from under 2-inches to 30-inches with over 141 miles of potable water pipelines. St. Johns County retained Constantine to provide design services and construction oversight for the replacement of over 10,000 meters, pipeline improvements, and bypasses sizes ranging from 3/4" to 12". The goal of this project was to increase reliability of the water system by replacing aging water meters with the associated pipelines.
To accomplish the successful design and construction of the meters and associated pipelines, this project was performed in smaller segments (about 150 smaller projects). For each of these smaller projects, Constantine Engineering completed the design and conducted weekly meetings with all stakeholders and permitting agencies. Permitting agencies included the County right-of-way (ROW) permitting, FDEP permitting, and SJRWMD for dewatering permitting support.
Constantine Constructors provided the contracting services for the large meters, that were sized from 2" to 12" diameter. All of the meters were installed with bypass of various sizes. There were 35 large meters which were replaced by Constantine which equated to 1000 linear feet of pipe. All bypasses were installed while piping was online and pressurized through a method called wet tapping. Replacement of the meters was completed by Constantine Constructors, Inc. on time and with minimal impact on residents and visitors to the area, which included TPC Sawgrass Marriott.
This project was split into about 150 smaller projects. Larger meters and pipelines over 2" in size required special attention and more coordination with the businesses and residents. St. Johns County Utility Department required that all large meters have a bypass installed to minimize future water service downtime for Ponte Vedra customers.