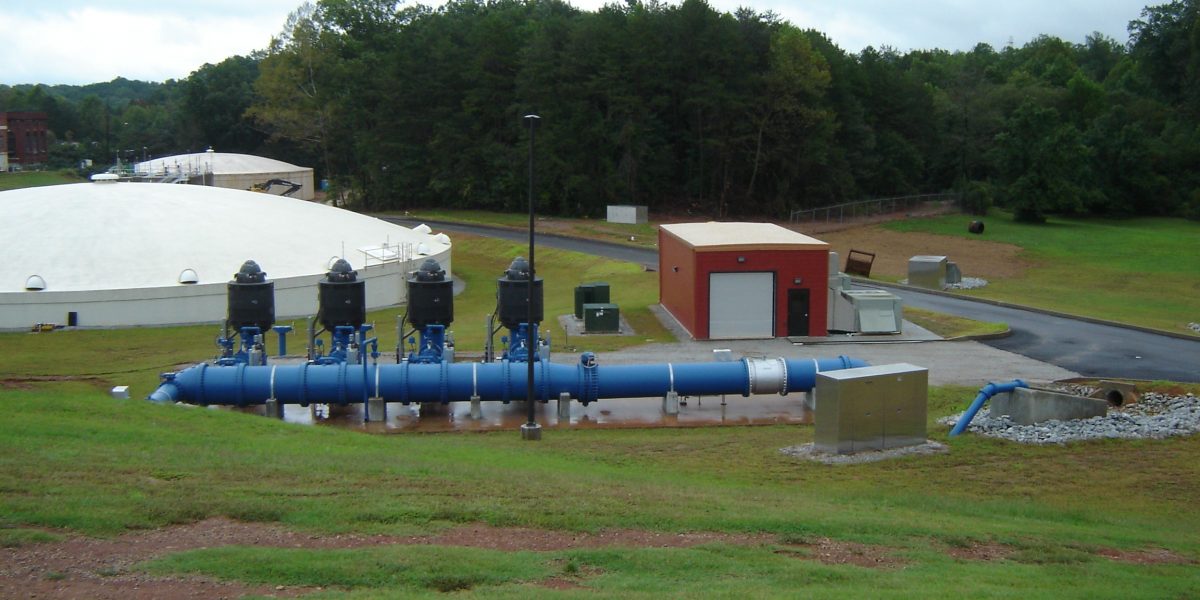 R.B Simms Water Treatment Plant (WTP) Evaluation & Improvements


Spartanburg Water System, SC
Constantine Engineering, Inc. was part of the Design-Build team which implemented $30-M improvements at the 64-MGD R.B. Simms Water Treatment Plant for the Spartanburg Water System (SWS), completed in 2012. Originally constructed in 1926, the Simms WTP provides potable water to most of the Spartanburg service area.
The overall goals of the improvement program were to improve operational reliability and flexibility, increase capacity and ensure future regulatory compliance. The scope of the project included: replacing the raw water intake bar screen; structurally and mechanically rehabilitating sedimentation and flocculation basis; installing a new decant pump station to greatly reduce the amount of water conveyed to the thickeners during washdown cycles; installing more efficient filter backwash pumps; constructing a new post-mix basin to allow for common injection point of chemicals; constructing a new 2.5-million gallon clearwell; and installing a new high service pump station (4 pumps rated for 22-MGD at 304-ft TDH).
The Carolinas Associated General Contractors bestowed the 2013 Pinnacle Award – the most prestigious recognition in the Carolinas construction industry – for "Best Utility Project" to SWS for improvements at the Simms and Lake Blalock Water Treatment Plants. In addition, the 2014 Design-Build Institute of America Southeast Project of the Year was awarded for the R.B. Simms WTP and Lake Blalock WTP Design-Build Improvements.