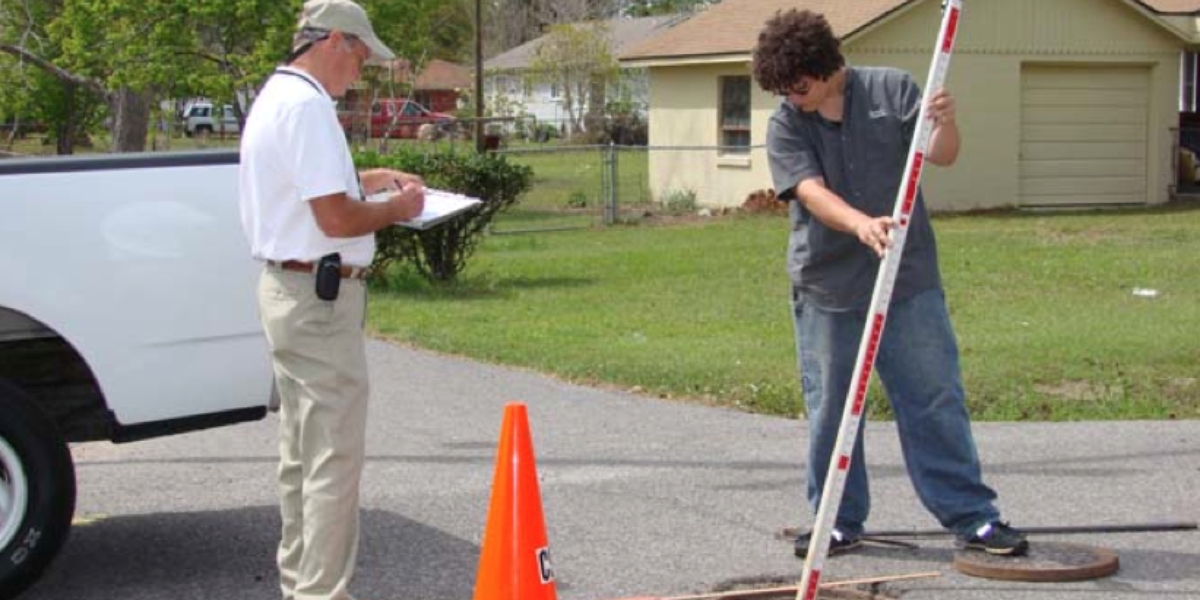 Riviera Utilities Water & Sewer GIS
Riviera Utilities, AL
Constantine's staff surveyed above-ground sewer features and developed a Geographic Information System (GIS) for Riviera Utilities, a water/ sewer/natural gas/electricity service provider in the City of Foley and surrounding southern Baldwin County, Alabama.   
As part of this project, Constantine's staff completed the following tasks:
Prepared base layer data obtained from the Baldwin County and City of Foley GIS Departments GPS surveyed over 2,100 above-ground sewer features, including:

1,940 manholes
39 lift stations
124 valves

Measured depths to inverts at each manhole
Assessed the condition of manholes to aid Riviera Utilities' on-going sewer rehabilitation program
Using ESRI ArcMap software, developed a GIS database from the field survey data and existing system documents (as- builts, old system maps, valve cards, etc.)
Scanned system documents (e.g, as builts) and linked to GIS features
Converted existing AutoCAD water system map to ESRI ArcMap format
Trained Riviera Utilities' staff to use, maintain and update the GIS system
The Riviera Utilities' staff now uses the GIS to facilitate operations, management, maintenance and planning for the sewer department.