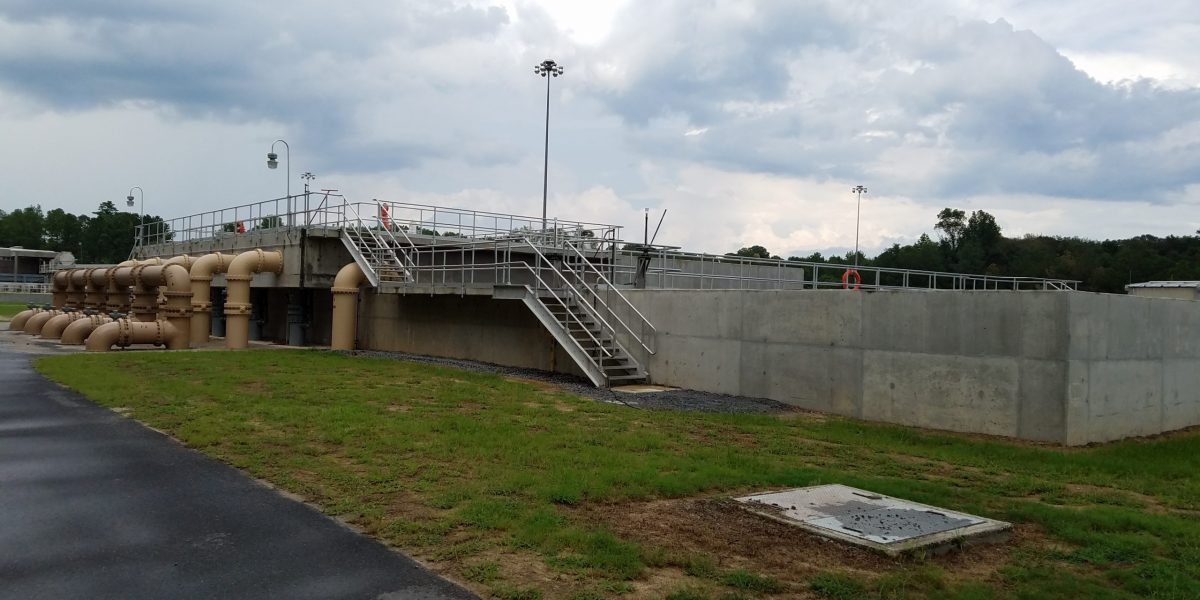 Sandy Run Creek Water Pollution Control Plant Expansion
Warner Robins, GA
Constantine designed and permitted the process upgrade and 3 million-gallon-per-day (mgd) expansion to the existing 9-mgd Sandy Run Creek Water Pollution Control Plant (WPCP) for the City of Warner Robins, Georgia.  The plant expansion, which represents the largest public works project in the City's history, is critical for future growth in Warner Robins and in neighboring middle Georgia communities that rely on Warner Robins to receive and treat wastewater.
In 2009, the City contracted with a national engineering firm to upgrade the existing 9 mgd WPCP to provide it with the capacity to fully nitrify the influent wastewater to meet an effluent limit of 2.9 mg/L; and to estimate the costs to expand the facility to have a capacity of 12 mgd.  The firm presented their preliminary designs and the estimated costs were $46 million and $50 million, respectively.  Constantine was contracted by the City 6-months later to develop a design to expand the facility to meet the new limits and to have a capacity of 12 mgd. 
The project included additional processes for the expanded capacity and to meet lower effluent nitrogen and phosphorous NPDES permit limits imposed by the Environmental Protection Division (EPD) of the State of Georgia Department of Natural Resources.  The 12 mgd permit included an effluent total phosphorus limit of 1 mg/L and an effluent ammonia limit of 1 mg/L.  Constantine worked with the City to develop a cost effective design to perform major modifications to the existing unit processes to convert them from conventional aeration basins into a 3-stage Bardenpho biological nutrient removal (BNR) process. 
The design included modifying the existing aeration basins to serve as the BNR basins, convert the existing rectangular clarifiers into aeration basins, construct two new 140-foot diameter clarifiers, deep bed sand filters, a new chlorine contact basin, gaseous chlorination and dechlorination equipment, effluent pumping, and other miscellaneous improvements and modifications.  The project was completed in 2014 and the final cost of the project was less than $30.3 million, which included engineering services.  Constantine Engineering performed all engineering services for permitting, design and construction management and saved the City nearly $20 million over the initial cost estimate for the project.