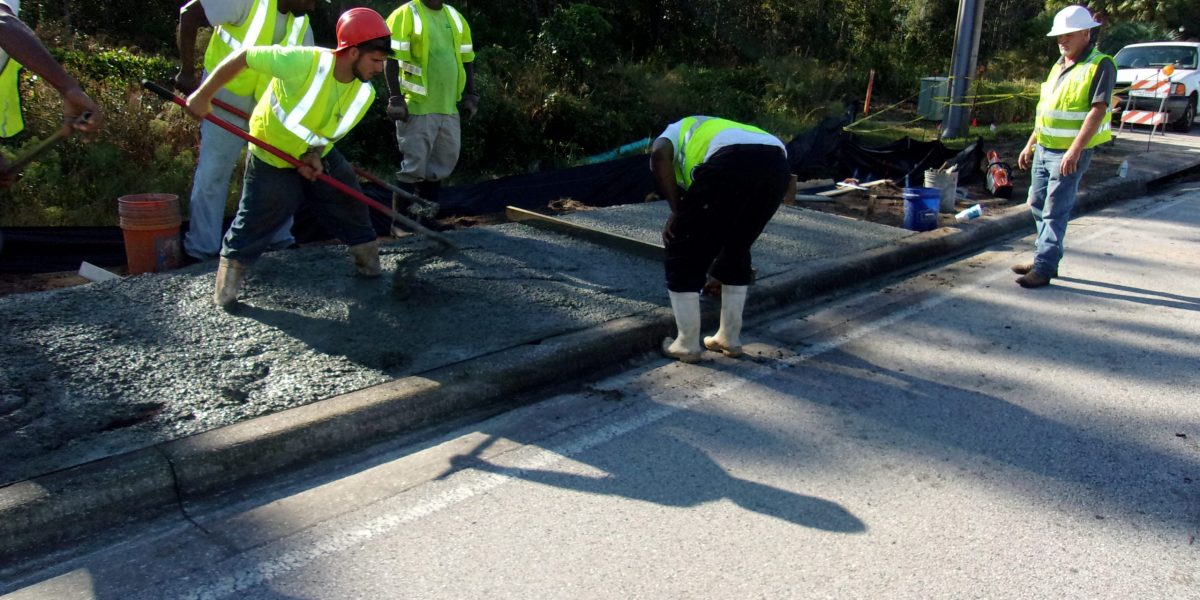 Countywide Roadway & Drainage Improvements


St. Johns County Public Works Department, FL
Constantine Constructors has for the past six years provided services to St. Johns County to improve Public Works assets such as drainage, roadways, sidewalks, and curbs and gutters. Existing and sidewalks, paths, and crosswalks are brought to the newest County standards for ADA accessibility and quality. A few of Constantine's projects under this continuing services contract are detailed below:
The sidewalk work (pictured above) at Longleaf Pine Parkway in front of School HH included establishing MOT and erosion control, removing existing curb and gutter on both east and west bound lands and median, installing new curb, gutter, sidewalk, and three (3) concrete handicap ramps and tactile boards. Additionally, we reworked the east side curb and gutter and ramp of west entrance to school, placed roadway striping and school signs as needed, and restored all work areas upon completion of the work.
Since 2014, Constantine has assisted the County in replacement of failing corrugated metal pipe with reinforced concrete pipe, which has a much longer service life, saving taxpayer money in the long run. As a result of these efforts, the County selected the area of the Ponte Vedra Landing subdivision to have its road repaved and drainage network updated with new county standards. Constantine replaced all cross culverts in this area that ranged from 12" to 48" in diameter, including headwall removal and replacement, utility coordination and relocation of fiber optic lines, installation of new storm water structures, and repairs to existing storm water inlets. Due to the extent of construction and a single access road to the neighborhood, rigorous MOT was implemented and public meetings were conducted in order to minimize impact on residents during construction through the holiday season.