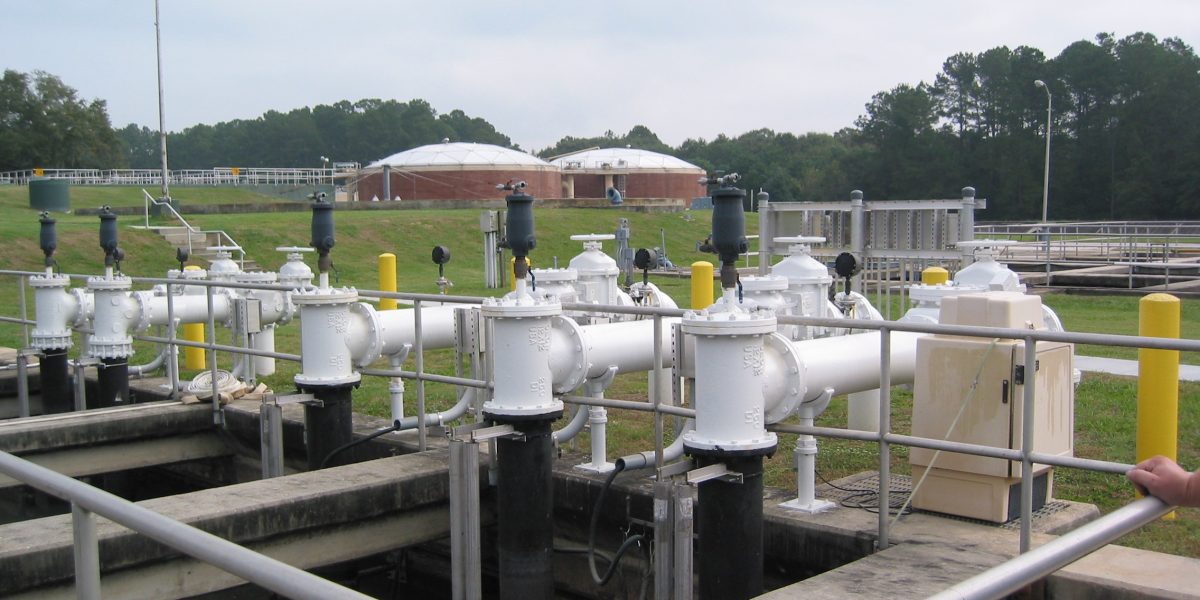 Waycross Wastewater Treatment Plant Improvements
City of Waycross, GA
In the fall of 2003, the City of Waycross was facing the challenge of failing to meet the requirements of a consent order schedule, a fine of $75,000, and daily fines of $2,500 until they achieved compliance.  Approximately 18 months earlier, the City had completed Phase I of a two phase project to expand and improve the performance of the existing 6.7 MGD trickling filter facility to meet more stringent permit limits, to accept increased discharges from an expansion of a local poultry processing industry, and to meet a new design flow of 8 MGD.  The expansion included construction of two new oxidation ditches, secondary clarifiers, and return activated sludge pumping.  As of the fall of 2003, the new facilities had not been placed into service due to several issues. Constantine Engineering was contracted to evaluate existing and newly constructed major unit processes and identify challenges in the design that would prevent the expanded facility from meeting its NPDES permit limits. This provided Constantine only 12 months to design, bid, contract, and construct and place into operation the required improvements. 
Constantine designed and managed the construction of $3.5 million dollars of improvements. Substantial completion of the project was achieved before the mandated EPD deadline, resulting in the City not having to pay a mandated EPD fine of $75,000 and removal of the Consent Order.  Successful completion of this project also enabled the City to negotiate with EPD to eliminate more than $2,000,000 in previously identified modifications to the project that were justified by Constantine Engineering to be unnecessary.