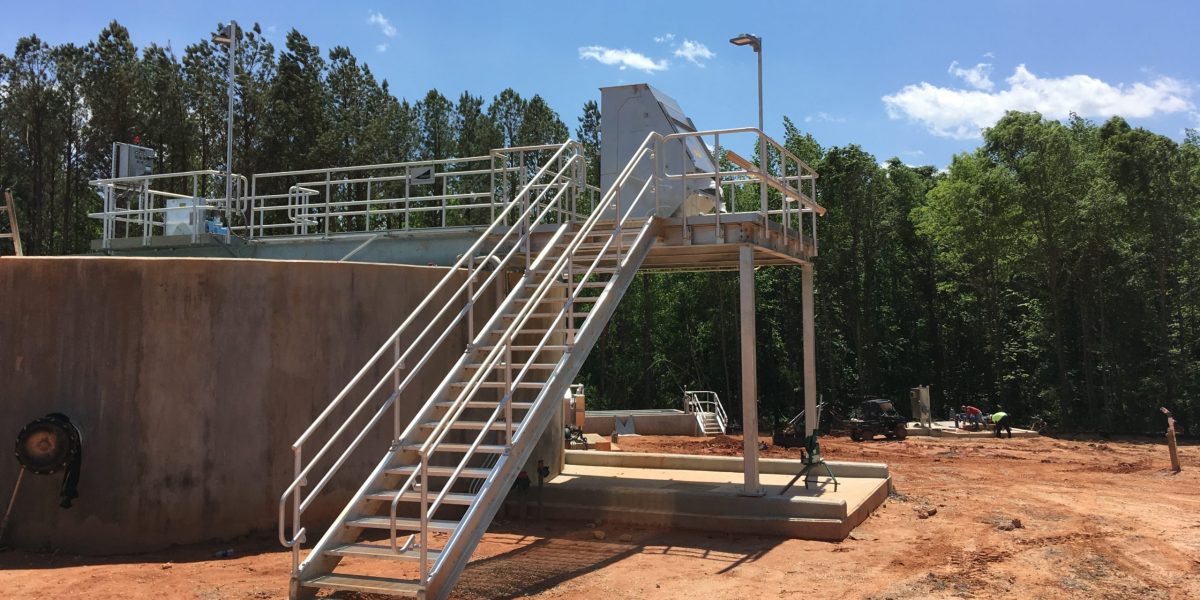 Twelve Parks Water Reclamation Facility (WRF) Design-Build


Twelve Parks Sewer, GA
Constantine Constructors and Constantine Engineering provided a design-build service for the new Water Reclamation Facility for Twelve Parks Sewer in Sharpsburg, GA.  
The 12 Parks Water Reclamation Facility (WRF) was built to service a new subdivision currently under development. The WRF has been designed for 3 phases of construction; once the subdivision is completed phase 1 will be converted from a plant with land application discharge to a reclaim water plant (phase 3). The subdivision will be built with reclaim water transmission pipe providing residents with direct access to reclaim water. This is one of the few plants in suburban Northwest Georgia that will have this ability.
The design-build project includes a new 0.1 mgd biological nutrient removal (BNR) facility capable of expansion to 1.0 mgd.  This new facility consists of a 40-foot diameter outer tank to provide a three stage Pho-Redux, Fine Bubble BNR Process and an inner 20-foot diameter clarifier.  Other improvements include an influent pump station, headworks, tertiary treatment, chlorine disinfection, sludge holding tank, dewatering building, chemical storage and feed systems, electrical, SCADA, an effluent sprayfield, and holding pond.